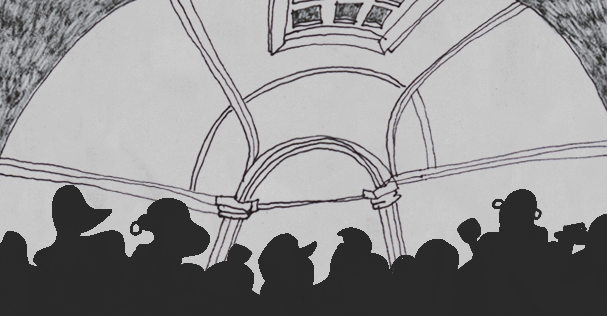 Art Thief
Art Thief was a game created by students in the Fall of 2017 at California Institute of the Arts for the CalArts Game Makers Club.

Fresh-faced security guard Olive defends the museum from a nefarious art thief. She must gather clues, solve puzzles, craft items, and listen to the many woes of the museum's colorful cast of employees, artworks, and enemies.
Credits:
Comments
Log in with itch.io to leave a comment.
Thanks for playing!! If you have time, check out some of the other games made by CalArts students on our page. There's a lot of amazing work, some of which is made by the same people who made Art Thief! :D
- Toby
its really a great game for a student project!

i created a video for you so you can update a better version for a better game if you need it :D

Thanks so much for the video! Our team really appreciates it haha keep doing what you're doing!
- Toby
Maybe I'm too dumb, but I can't lock the patio door. I picked up the key, but neither left/right-click works. I tried clicking on the key hole, door knob, and door. Any hints?
I really like the artwork and music. I can tell a lot of work went into this game!
Hey there! You can access your inventory by moving your mouse to the top of the screen. Let us know if you have any other questions. Thanks so much for playing!!
- Toby