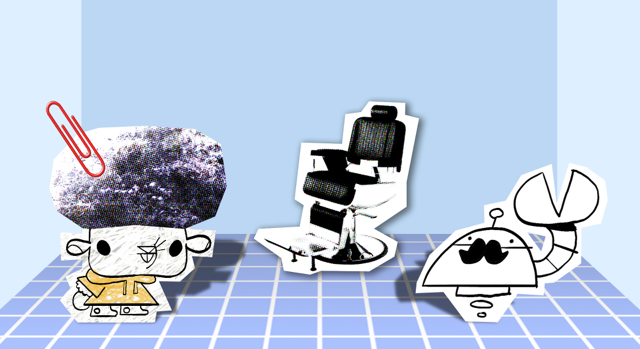 Fresh Cuts
A downloadable game for macOS
Fresh Cuts was a game created by students in the Spring of 2018 at California Institute of the Arts for the CalArts Game Makers Club.
You are a robot barber equipped with art supplies, challenged to give the most accurate and creative hairstyles to your papercraft patrons. Using scissors, , you have to arrange paper atop the heads of your customers based on the description the give you. After you are finished, you'll receive a review from the customer based on how well you do.

This game is only currently available for Mac. If you're having trouble opening the game:
Go to System Preferences > Security & Privacy > General.
Under "Allow apps downloaded from:" make sure the "App Store and identified developers" option is selected then click "Open Anyways".
If there is no "Open Anyways" option, then try opening up the Fresh Cuts file and the "Open Anyways" option should appear.
Credits: